Over the past year, many great picture books featuring grandmas and grandpas have been released. It has been a tender and heartwarming trend. There is nothing quite like a grandparent.
Here are some of my VERY FAVORITE GRANDPARENT BOOKS. Old & new:
SOMETHING ABOUT GRANDMA by Tania de Regil
When Julia visits her grandma for the summer, so is delighted by Mexico City and the cottage, but most especially Grandma. There is something unique and special about grandma and Julia is trying to figure out what it is. This is a tender and beautiful book that will touch your heart.
TIME FOR BED, OLD HOUSE by Janet Costa Bates & A.G. Ford
Issac is sleeping at Grandpop's house for the first time. Although he loves spending time with Grandpop, being away from home makes him a little nervous. Good thing Grandpop is very smart and knows just how to help.
This story brings back fond memories of sleeping at my grandparent's homes. It will give you all the feels.
A GRANDMA'S MAGIC by Charlotte Offsay & Asa Gilland
This lovely book is a tribute to grandmas and will remind you just how extra-special their magic really is. I love the illustrations.
JUST GRANDMA AND ME by Mercer Mayer
Are you a fan of Little Critter? I sure am. In this story, Little Critter is spending the day at the beach with his grandma. Told from Little Critter's perspective, this story makes me giggle and warms my heart. I also enjoy JUST GRANDPA AND ME.
WHEN GRANDMA GIVES YOU A LEMON TREE by Jamie L. B. Deenihan & Lorraine Rocha
When Grandma gives the main character a lemon tree for her birthday, she is both surprised and not very excited. But as time passes, the lemon tree results in much more than just lemons. This book is full of valuable lessons but is still very child-friendly. So clever and delightful.
GRANDPA GREEN by Lane Smith
In this story, a little boy is walking through his grandpa's amazing garden. He looks at the tree and bush sculptures representing his grandpa's memories of events from his life including his service in WWII and meeting his wife. This book is brilliant and moving. I could look at its illustrations all day long.
I'LL GO AND COME BACK by Rajani La Rocca & Sara Palacios
Jyoti lives in America. Her grandma lives in India. Besides living on different sides of the world, they also speak different languages. Despite Jyoti's worries, she learns no distance or difference is too big when you have love. This book is sweet and authentic.
TOFU TAKES TIME by Helen H Wu & Julie Jarema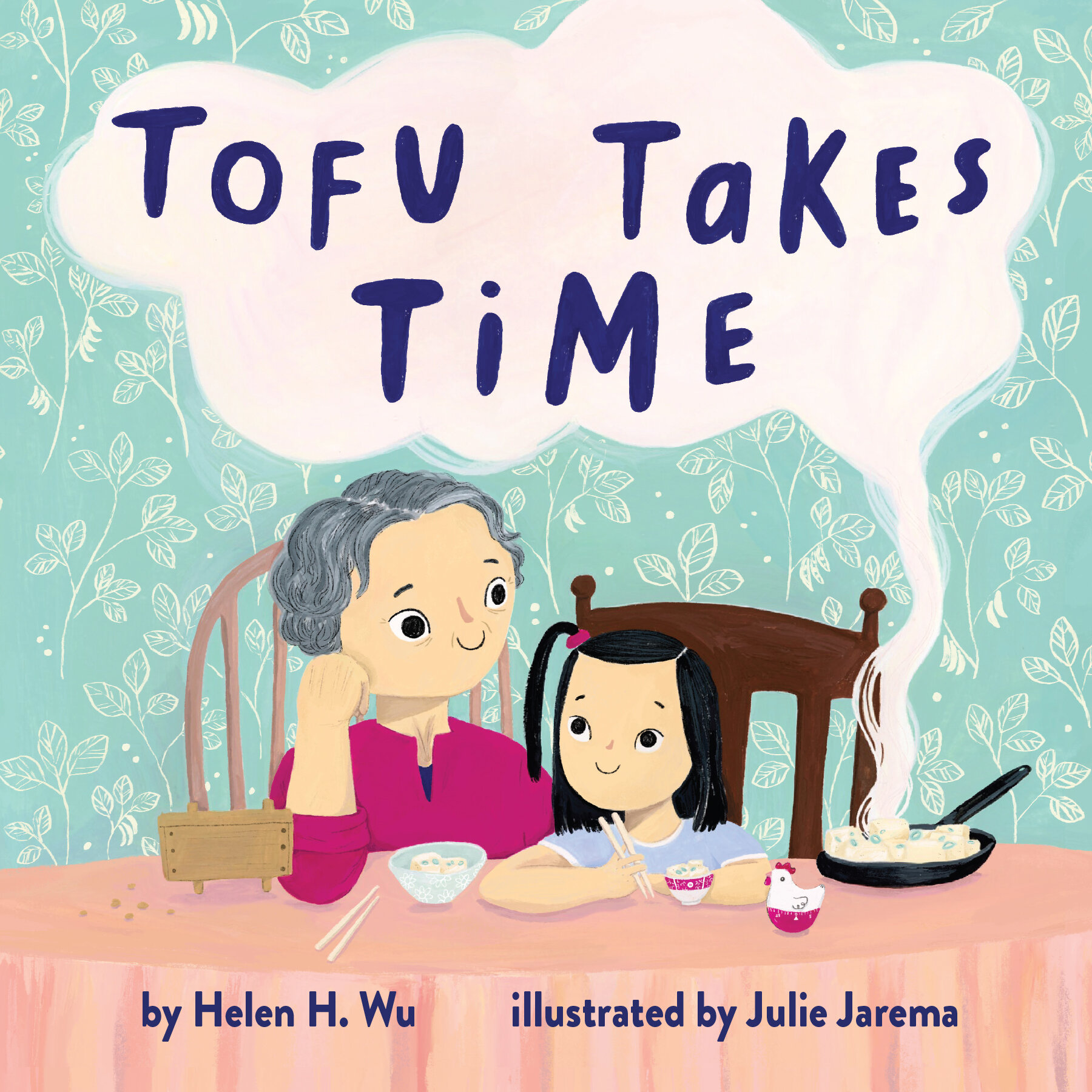 It takes a lot of time to make homemade tofu, which means Lin is going to have to learn to be patient. Good thing she has grandma as a companion and a great teacher. This is a lovely story of cooking, connection, culture, and family tradition.
POPPY'S HOUSE by Karla Courtney & Madeline Kloepper
Poppy's house is in the coolest location. He lives on a hill on an island and when his granddaughter visits they have grand adventures together. Based on the author's childhood visits to Newfoundland, this book is authentic and charming. I want Poppy to be my grandpa!
GRANNY AND BEAN by Karen Hesse & Charlotte Voake
It is less common to see rhyming books published these days, but when they do come out, the rhyme is often beautifully spot-on such as it is in this lyrical story. Bean and Granny are off on an outing by the sea. They listen to the birds and dig for treasure in the sand. They even have a bit of tea before heading home. This is a calming and heartwarming tale.
I hope you enjoy these multigenerational book! Take time to tell your grandparents you love them if they are still around. Grandparents really are special.
Jamie Bills
More GREAT book lists: